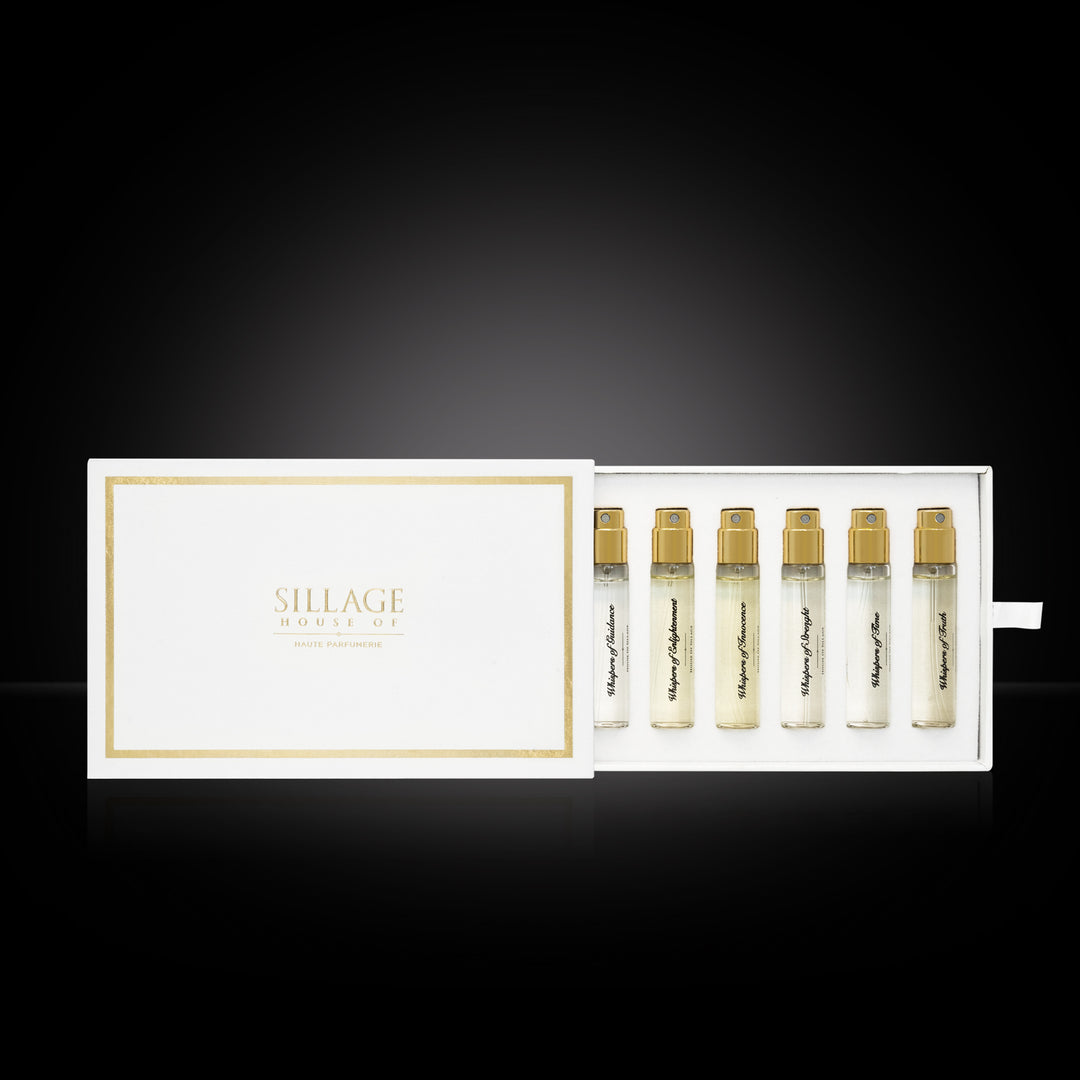 Whispers In The Garden Collection Parfum 8 mL 7 Pack
---
The Whispers in the Garden Collection tells the story of what truly matters in life. Where we start, how we grow, the people we love, and the courage we gain to overcome adversity are the foundations from which we achieve greatness. As you wear each fragrance be reminded of the power of the words whispered to our soul, as these are the nutrients that cultivate strength, wisdom, love and happiness. With love of one's self comes admiration of others. Let your garden bloom.

This Parfum Travel Spray Refill Set contains seven decadent parfum from the Whispers in the Garden Collection that fits into any House of Sillage Parfum Travel Spray Solo Case. 

Set Includes
• 7 x 8 mL / 0.27 fl oz Parfum Travel Spray Refill (Whispers of Truth, Whispers of Strength, Whispers of Innocence, Whispers of Admiration, Whispers of Enlightenment, Whispers of Guidance, Whispers of Time)

*All of our fragrances may naturally change in color as our oil are from natural ingredients sustainably sourced from around the world. Fragrance natural coloring may slightly vary per bottle.